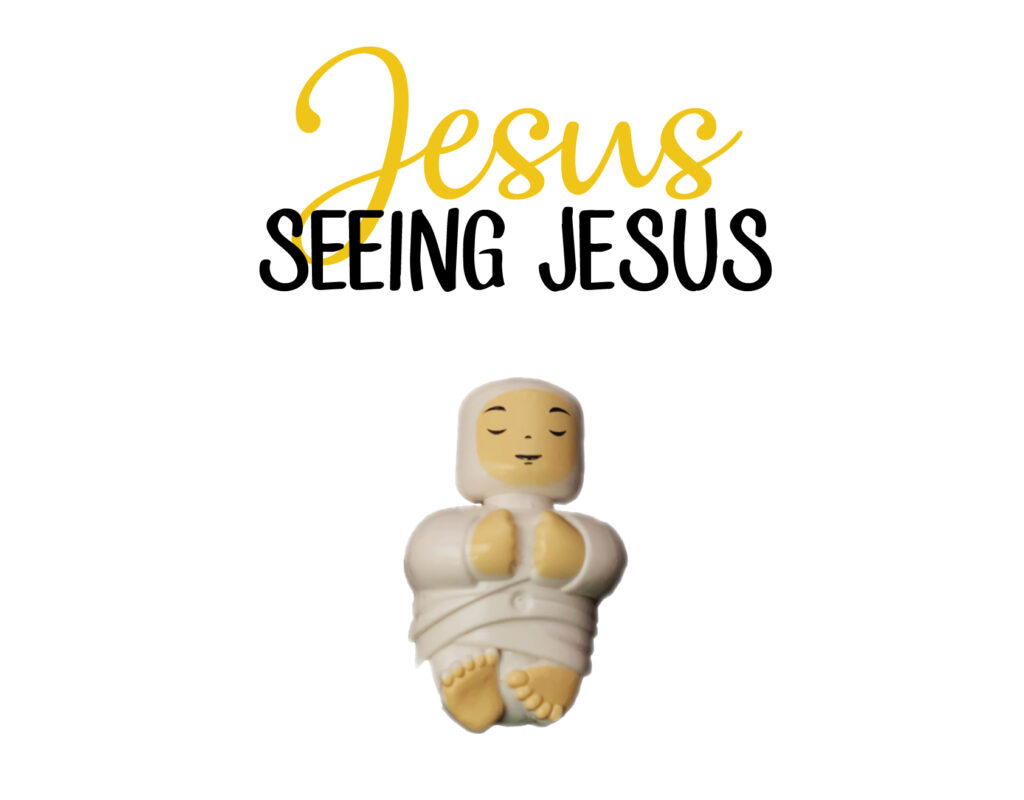 It's exciting seeing Jesus in the manger today! There would be no Christmas Day without Jesus.
"The shepherds went back to their sheep, praising God and thanking Him for everything they had seen and heard. It was just as the angel had told them."

Luke 2:20 (NLT)
"God has done all this, so that we will look for Him and reach out and find Him. He isn't far from any of us."

Acts 17:27 (CEV)
Christmas is all about God coming to be with us. Jesus wants to be close to you this Christmas day and every day!
Away in a Manger – verse 3 – 🎵
"Be near me, Lord Jesus, I ask Thee to stay close by me forever, and love me I pray!"

As you lay Jesus in the manger (or unwrap the BEST. GIFT. EVER), talk about how JESUS didn't come just for a few people but for each and every person in the world! Jesus isn't a GIFT we should keep to ourselves! SHARE HIM TODAY! Share His LOVE with everyone & His JOY TO THE WORLD!
In Hebrew Happy/Merry Christmas is 'Chag Molad Sameach' (חג מולד שמח) which means 'Happy festival of the Birth'. In Arabic Happy/Merry Christmas is Eid Milad Majid (عيد ميلاد مجيد) which means 'Glorious Birth Feast'. In Aramaic, the language Jesus would have spoken, it's 'Eedookh Breekha' which means 'Blessed be your Christmas'.

THANK YOU
Thank you for joining us on this Journey to Jesus this Christmas! Thank you to all of my family & church family who helped make this happen!
MY PRAYER
I am praying that in 2020 we SEE JESUS everyday! He is with us as we switch gears to now prepare for a new year and new decade!
If Christmas is hard …
I wanted to bring meaning and make us more "mighty" this Christmas and I also want to share a little more love to those who have heavy hearts.
We have talked about how NEAR He is! The Bible says "The LORD is near the brokenhearted; He saves those crushed in spirit." Psalm 34:18 (HCSB) Another version says "The LORD is near to those who are discouraged; He saves those who have lost all hope." Psalm 34:18 (GNT)
I pray that this NEARNESS brings such COMFORT this Christmas!
In the New Testament (written in Greek) the word COMFORT is formed from 2 words and the meaning becomes more mighty for me! COMFORT in Greek is PARAKALEO. PARA means "near" – KALEO means "to call by name" – God is calling your name, inviting you to come closer and His comfort is so personal, so powerful, and so full of love!
God blesses those people who grieve. They will find comfort!

Matthew 5:4 (CEV)