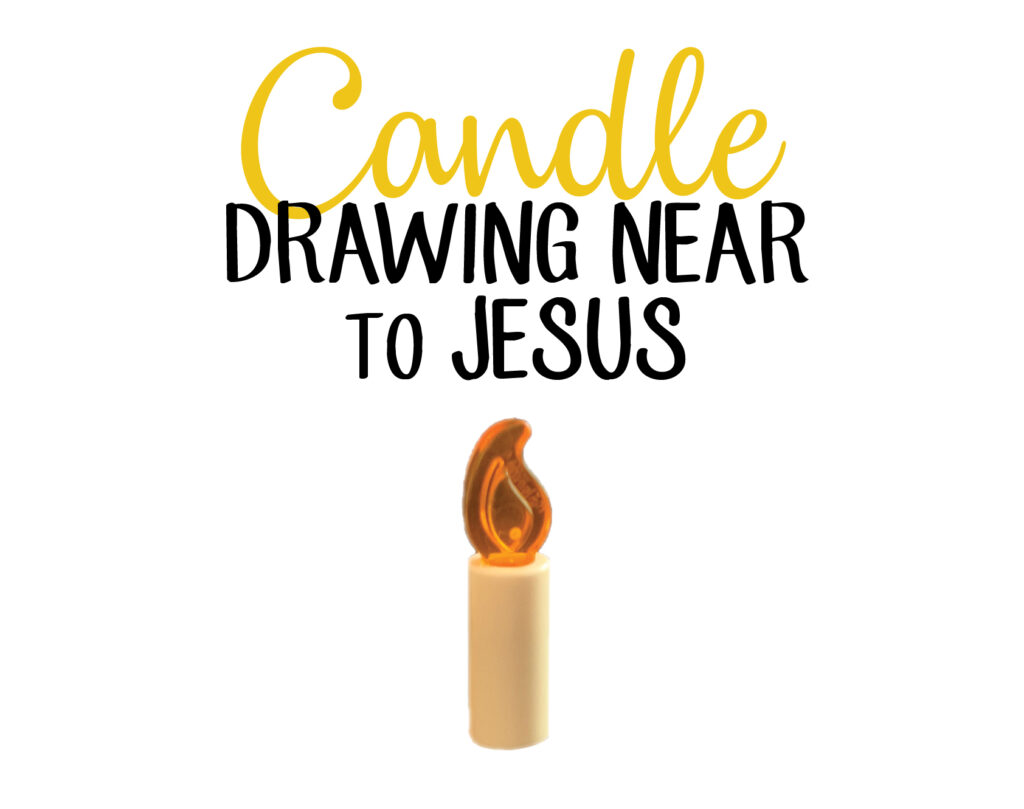 Have you ever sat around a campfire or enjoyed a warm fireplace?🔥
In the Bible fire reminds us that God is near. Here are just a couple of many examples: God speaks to a man named, Moses, through a bush that was on fire. Fire is also seen in the Bible in the book of Acts after Jesus went to heaven and promised to send the Holy Spirit.
A candle's flame reminds us of the warmth and closeness of God. As you light the Christmas candle, remember God is with you! Ask Jesus to help His love shine through you like a light, so others can know Jesus loves them too!💡❤️🌟
"A virgin will have a baby boy, and He will be called Immanuel," which means "God is with us."

Matthew 1:23 (CEV)
Christmas is all about God coming to be with us.
Jesus came to be with us not just at Christmas, but every day. Jesus will be with you when you're glad😃 or when you're sad.😢 He will be with you on good days👍 and bad.👎
If you look for Me at Christmas, you won't need a special star,🌟 I'm no longer just in Bethlehem, I'm right there where you are.

~Author Unknown

🕯If you are lighting ADVENT candles, today is the "PEACE Candle"!
The HOPE, FAITH, & JOY candles have been lit as well. Expectant HOPE, a FAITH that's real in my everyday life, a JOY that is so deeply rooted that it sustains me through all of the hard times. And now let's focus on PEACE!
Today's candle isn't about our lives being free of chaos, having it all together, or the silent nights we long for … it's about the kind of peace that means WHOLENESS. This peace isn't dependent on circumstance. It's all about being near to Jesus! He came to pursue peace and made a way for us to have PEACE with Him! Be a peacemaker today! Let's get so near to Jesus that we overflow in HOPE, FAITH, JOY, & PEACE.
The WHITE CHRIST CANDLE🕯 is traditionally lit on Christmas Eve!
🕯If you are a part of our Evangel Church, today we get to light our candles together!
We have established a family-candle-lighting-service tradition that I look forward to and always enjoy! It's true that there is such comfort and warmth that candles can bring. This is also true of church family! So the combination is a true Christmas gift!
Speaking of gifts, our church is also giving a GIFT to every family today! It's a Happy Birthday, Jesus KIT! Complete with a birthday candle for Jesus!!🕯 (If you're not a part of our church family, go get a cake mix, frosting & a candle, and join the fun!)🎂🎉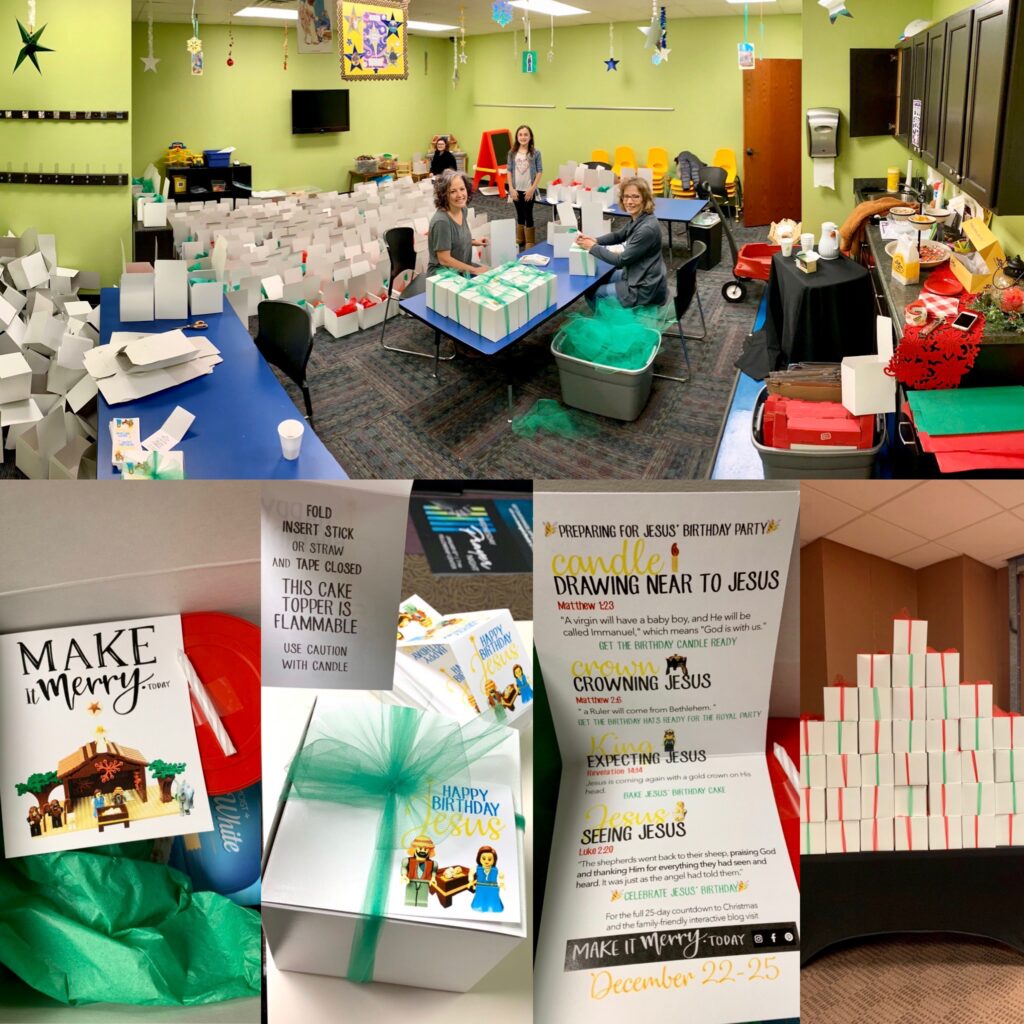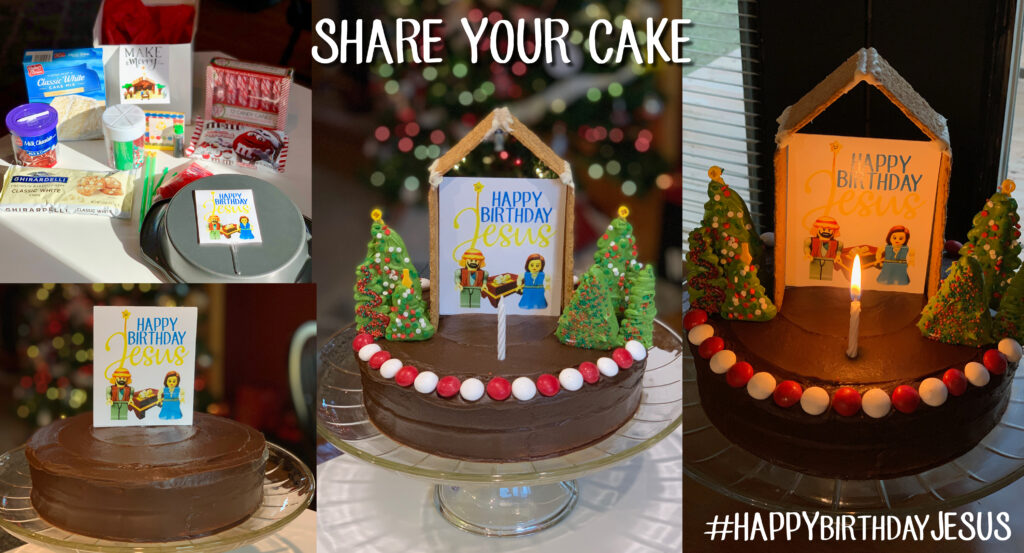 We had fun with our cake & made a stable with 3 graham crackers & some Christmas trees with chocolate & sprinkles! For more ideas you can click the Pinterest icon at the top & find the BAKE it Merry board or click HERE! Our hope is that you enjoy some family time and remember it's Jesus' birthday! If you bake a cake, we would love to see it! HASHTAG #HappyBirthdayJesus!