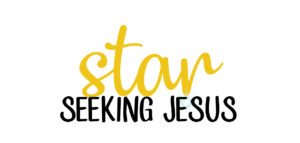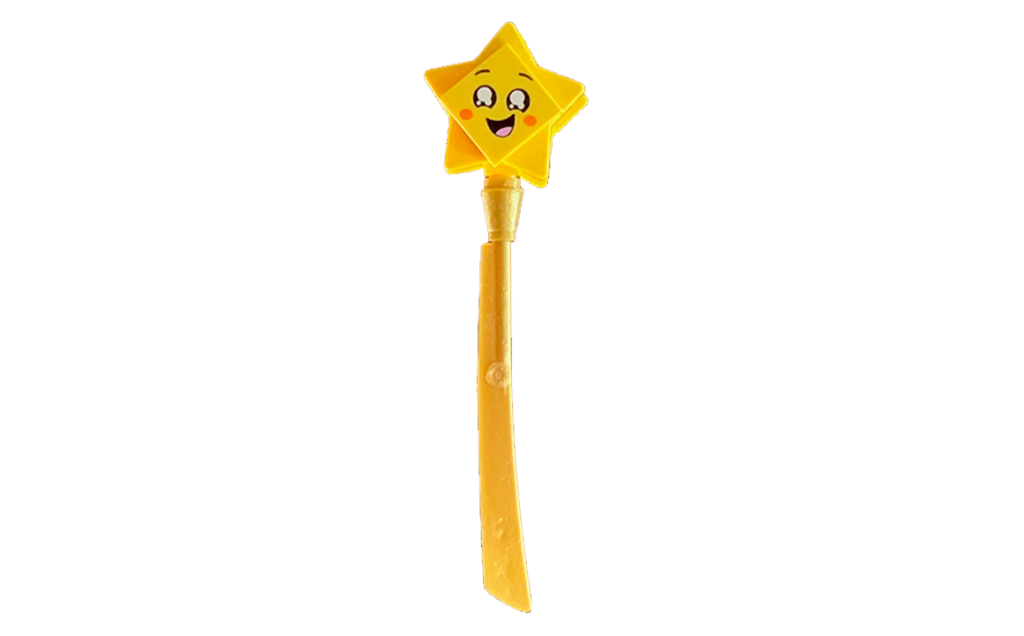 I want Jesus to be the 🌟STAR of our December! 🎵
In these 25 days leading up to Christmas, we will talk about all of the characters of the Christmas Nativity, and make sure Jesus is the STAR! We have a star on top of our Christmas tree, maybe you do too?
The star the wise men followed pointed to Jesus, and I want to be wise and SEEK JESUS every day! They were looking for Him when they asked this in Matthew 2:2:
"Where is the newborn King of the Jews? We saw His star as it rose, and we have come to worship Him." Matthew 2:2 (NLT)
*Some days I may have our LEGO® of the day hiding so we can be in the habit of looking for Him everyday! Get as creative as you want! If parents have the energy to put Santa's helper all around the house … this may be another outlet for limitless fun!
If you have someone in your family who is a question asker, or a star-gazer, or you just want to know more 👉 go deeper here. 🌟✨🌠
Those who are wise will shine as bright as the sky, and those who lead many to righteousness will shine like the stars forever. Daniel 12:3 (NLT)
God wants us to be like STARS and lead people to Jesus!
We proclaim that our family along with our church family will GLOW in the dark!🌟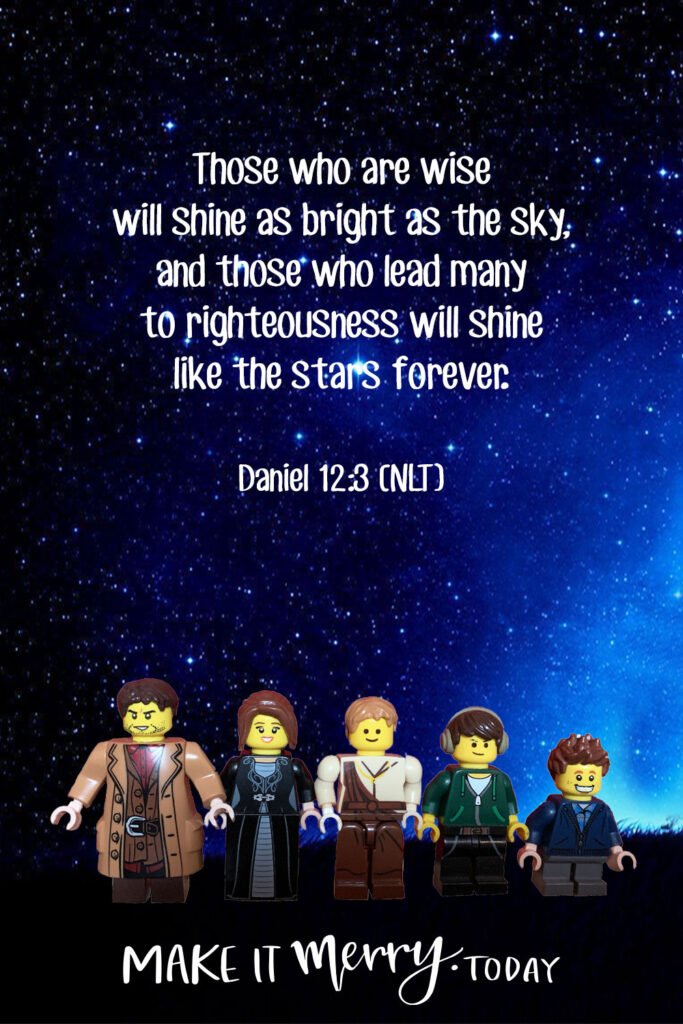 Put a STAR🌟 somewhere in your home! And let it remind you where to fix your gaze! Wise men still SEEK Him!
If you have a nativity, today is the day to start with the STAR! Since our characters will eventually all make it to our "Bethlehem kitchen table," we have the star our son made hanging from our kitchen light. (We use fishing line to hang things.)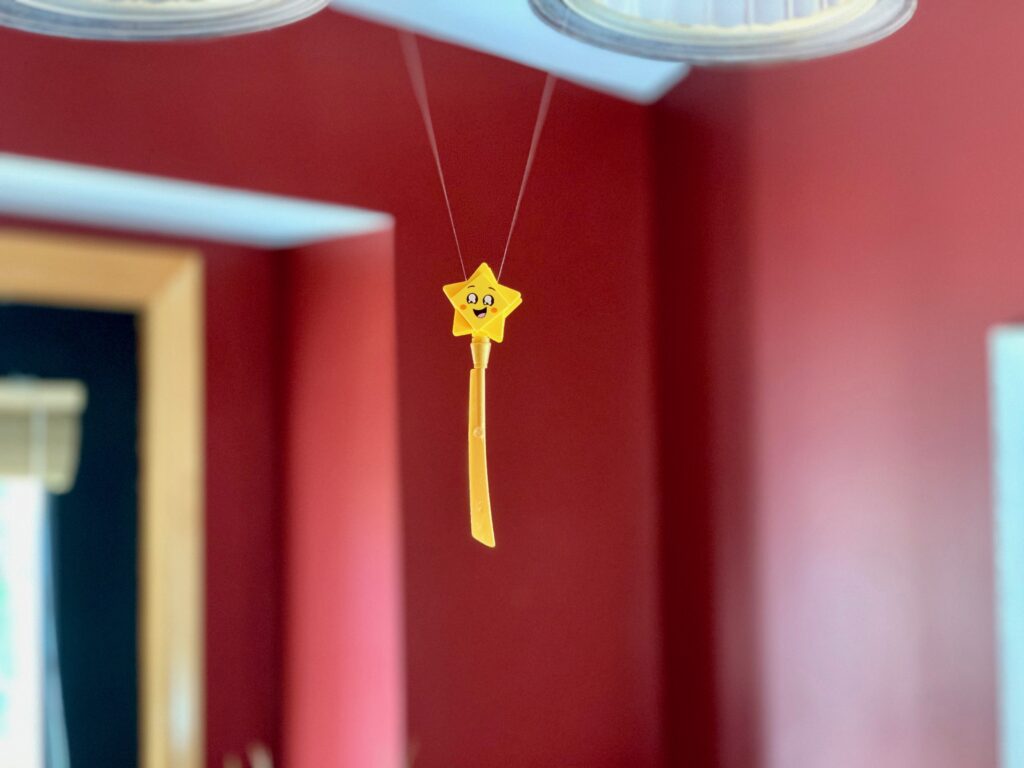 We also made STAR garland over Thanksgiving with the cousins! It was a fun craft if you don't have a star to hang, and it only requires water, baking soda, & cornstarch (we also added vanilla to make it smell good)! If you are more FARMHOUSE than LEGO® – this may be the craft for you! We loved how white they are and I hung mine on our kitchen chalkboard! Click the buttons on the top right to follow on Pinterest, Facebook, or Instagram — see more pictures and get the directions!