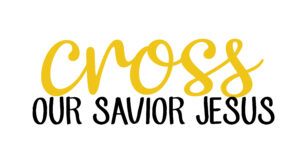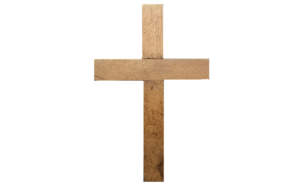 "And she will have a son, and you are to name Him Jesus,

for He will save His people from their sins."

Matthew 1:21 (NLT)
That's why Jesus is called our Savior! Jesus became our Savior when He died on the cross. His mission was hard right from the beginning, being born in a stable, becoming like us, helpless and human. God loves us that much.
Why would Jesus come to die on a cross for us? The Bible says "for the joy set before Him Jesus endured the cross" Hebrews 12:2 (ESV)
JOY motivated Jesus! Jesus looked beyond the cross to what it would accomplish. He saw you and me believing in Him, and that filled His heart with JOY.😍
We have Christmas because we need the CROSS. ✝️
On Good Friday, we hang LEGO® Jesus on this cross. Today we can thank Jesus for dying on the cross so we could be saved and forgiven from all our sins. And we celebrate the CROSS is empty, the price has been paid, and we have the opportunity to spend eternity with the One Who came that Christmas for us!❤️🙌
The cross isn't a part of our Nativity scene, and we will get to this part of the story at Easter! But we couldn't have the cross without Christmas, so we don't want to have Christmas without understanding the cross was the whole point, purpose, and plan!
Jesus loves you this I know! For the Bible tells me so!