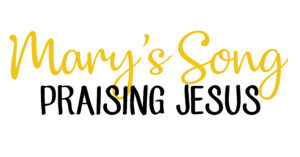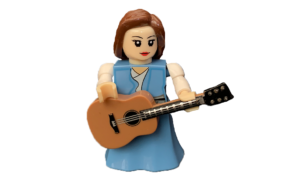 Wish we could have been there to see this happy conversation between these sweet cousins! So divine that as soon as they saw each other – Elizabeth is filled with the Holy Spirit, speaks in a loud voice, and Mary bursts into song! She didn't even need a guitar! Even the babies inside their bellies joined the party and "leaped for joy"!
Mary said: With all my heart I praise the Lord,
47 and I am glad because of God my Savior.
48 He cares for me, his humble servant.
From now on, all people will say God has blessed me.
49 God All-Powerful has done great things for me, and His name is holy.
50 He always shows mercy to everyone who worships Him.

Luke 1:46-50 (CEV)
Mary sings praises with her whole heart and in her gratitude and awe, she can't help but worship!
I want to be like Mary, and every day – think about all the great things God has done, and praise Jesus with all of my heart!❤️🙌
JOY is contagious and I think that is why we can't go a year without watching Buddy the Elf!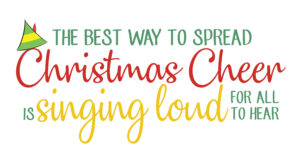 Wouldn't it be great if we just burst into song today and praised God for the great things He has done!?

No matter what challenges you are facing, take some time to think about the GOOD things. … I can say from experience that in every season of heartache, pain, joy, and even in waiting – SINGING can bring tremendous relief. Music can change the tone of our home. Some days I sing it until I believe it!
If you are a singer 👉 check this out!
Not a singer? Not a problem 👉 make a JOYFUL NOISE!
Everyone on earth, shout with joy to the Lord.
    Start singing happy songs of praise!

Psalm 98:4 (ERV)