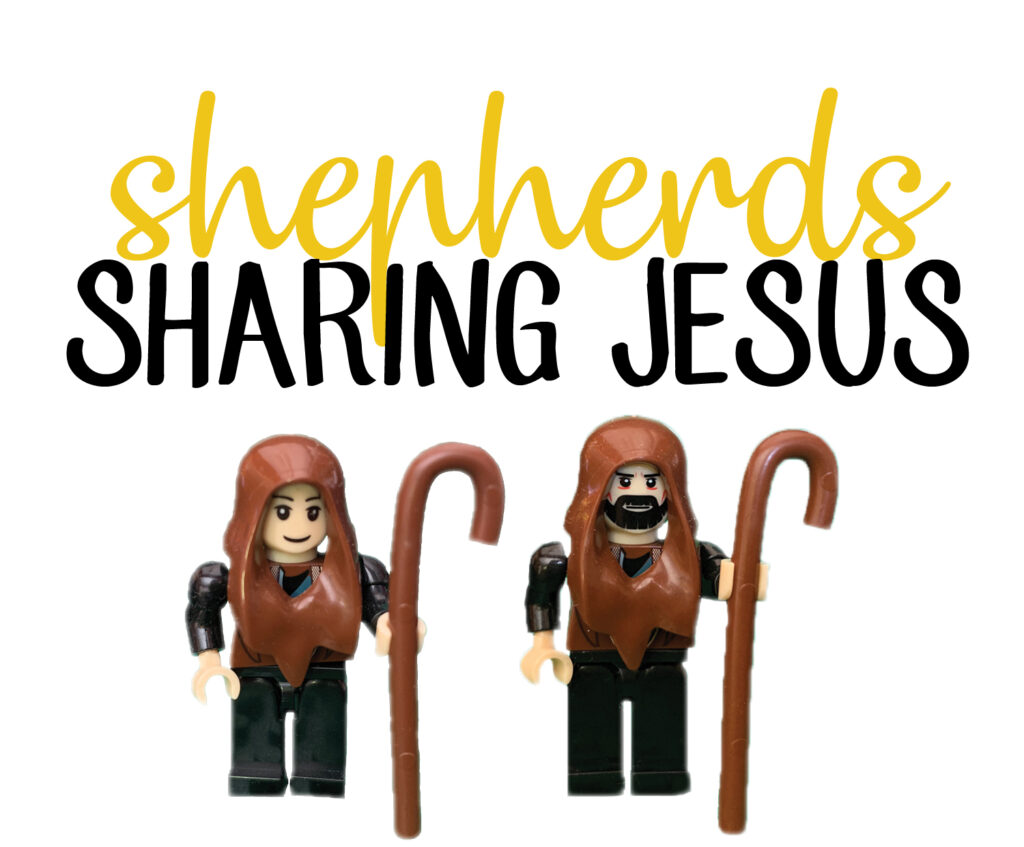 Some nativity sets have more than one shepherd because Luke 2:8 says there were shepherds in the field guarding their sheep when the angels appeared to them.
The first thing the shepherds did was to go and find Jesus!
"They ran to the village and found Mary and Joseph. And there was the baby, lying in the manger"

Luke 2:16
They left their sheep safely in the pen while they went to find the Lamb of God! John the Baptist called Jesus the Lamb of God (John 1:29) because He would take away the sin of the world.
Jesus would be the last and only sacrifice needed to pay the price for our sins. That is Good News!
When you have good news, don't you want to tell somebody? That's what the shepherds did.
Luke 2:17 says the shepherds told everyone! The Good News of Jesus still needs to be told today!📣
Finally, the shepherds went back to work glorifying and praising God.

(Luke 2:20)
We can be like the shepherds today: finding Jesus, sharing Jesus, and praising Jesus!👀❤️🙌

Click here to watch SUPERBOOK: The First Christmas Skip to 17:33 to watch this scene!