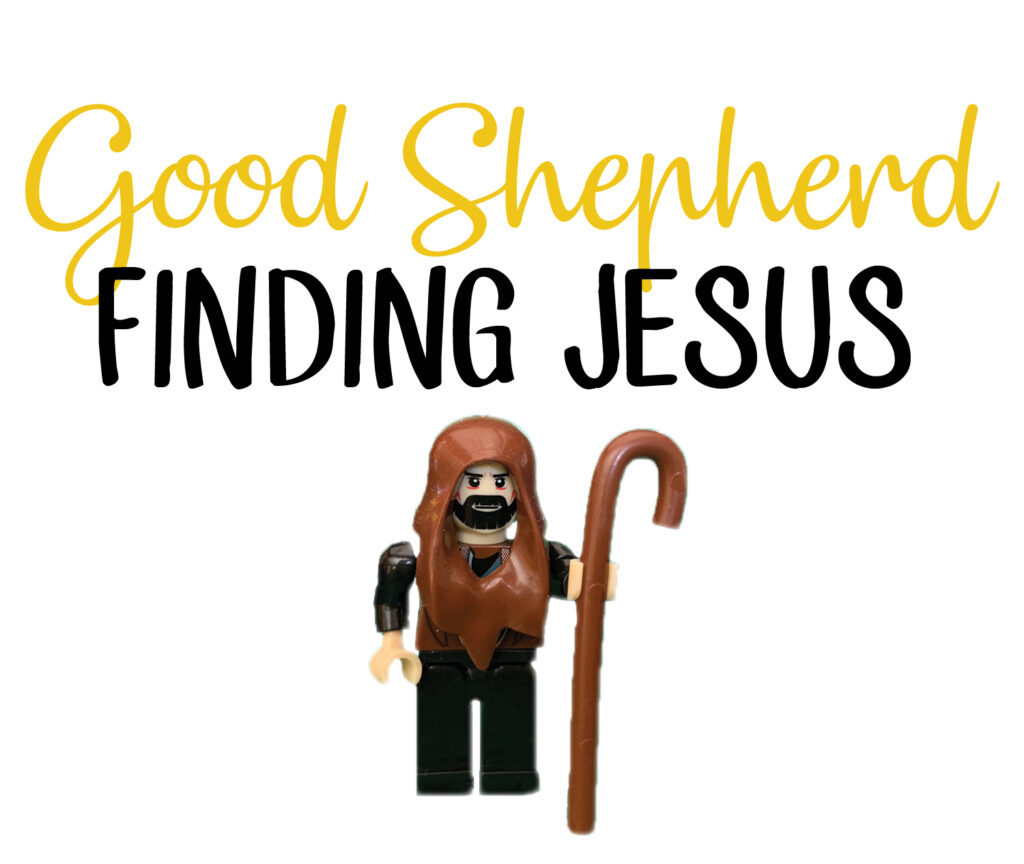 On Christmas night, God chose the lowly shepherds to be the first to hear the news that Jesus had been born.
How did they respond to the angel's message? They went to find Jesus!
Jesus calls Himself the Good Shepherd who comes to find us! Did you know Jesus knows your name and wants you to know Him too?
The Good Shepherd guards, leads, feeds, loves, and seeks His lost sheep. If a sheep wanders off, the Good Shepherd searches and finds it and brings it back to safety. Just like a shepherd, Jesus loves and cares for you. He wants all of His sheep to stay close to Him.
In Bible days, shepherds would build a sheep pen and at night would gather all the sheep into the pen. It only had one door and the shepherd would sleep in the doorway so no sheep would wander out, and no wild animal would come in.
During the day, the shepherd would lead the sheep out to exercise and find food. If a sheep would fall off the path, the shepherd would use his staff to reach them and pull them to safety. Have you ever thought what a candy cane looks like? Maybe the shepherd in your nativity has one in his hand!

God chose the shepherds & used an entire heavenly choir! 😇🎵 They sang GLORY to GOD in the HIGHEST as they were announcing the birth of Jesus to the LOWEST.
If you are lighting ADVENT candles, today is the "Shepherd's Candle"! The first 2 Sundays were about the Preparation & HOPE. Today's candle represents the Good News of great JOY!📣😍
The Good Shepherd doesn't just tend to our physical needs, He cares for every aspect of your heart!❤️