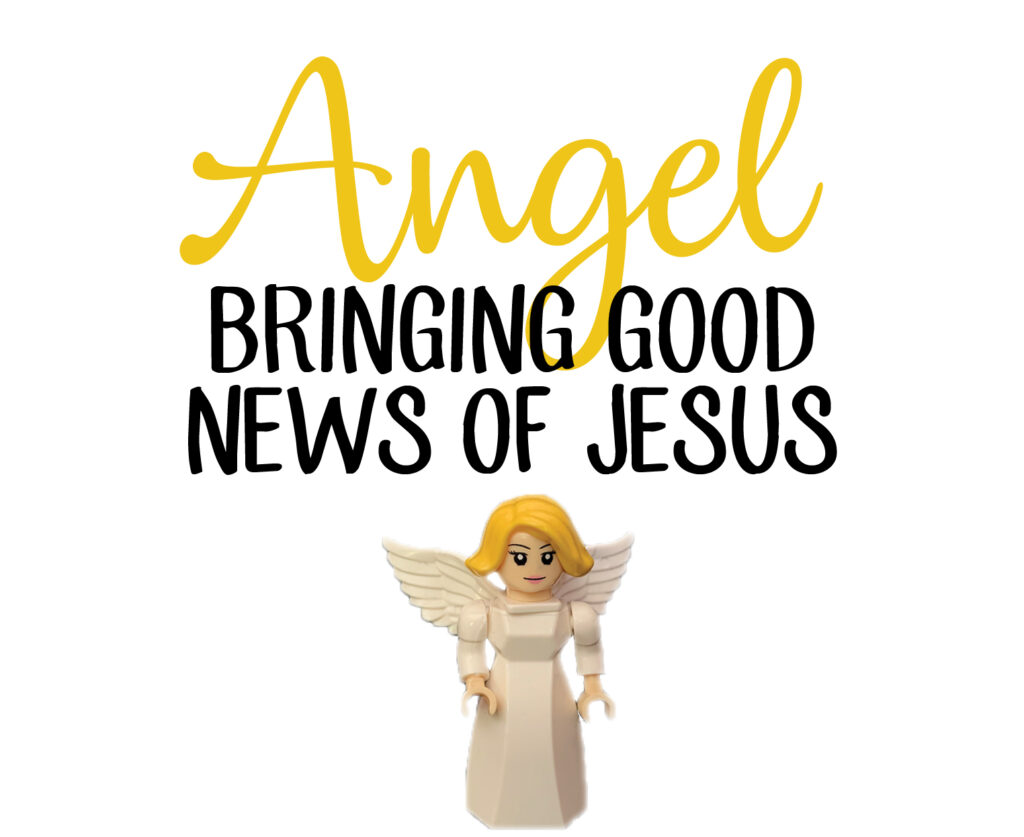 Angels are God's messengers. 📣😇
On Christmas night they came with a SKY BREAKING NEWS ALERT.
Have you ever been in the dark and someone shines a flashlight in your eyes? 🔦 Try it! It's so bright you cover your eyes! That's what happened when the angels came with their news!🌟
"That night some shepherds were in the fields outside the village, guarding their flocks of sheep. Suddenly, an angel of the Lord appeared among them, and the radiance of the Lord's glory surrounded them. They were terribly frightened, but the angel reassured them. "Don't be afraid!" he said. "I bring you Good News of great joy for everyone! The Savior- yes, the Messiah, the Lord- has been born tonight in Bethlehem, the city of David! And this is how you will recognize Him: You will find a baby lying in a manger, wrapped snugly in strips of cloth!"
Suddenly, the angel was joined by a vast host of others- the armies of heaven- praising God:

"Glory to God in the highest heaven,
And peace on earth to all whom God favors."

Luke 2:8-14 (NLT)
God sent a heavenly army of angels to make an amazing birth announcement bringing the Good News of Jesus' birth!

Spoiler alert! Our army of earthly angels will be raising our voices and singing this song this weekend at Christmas at Evangel!👆
The angels PRAISE🙌 & PROCLAIM PEACE!📣❤️ This is SO POWERFUL!💪 AND we get to be messengers too!! As we bring the Good News of great joy that a SAVIOR has been born – we share with EVERYONE – Glory to God & peace on earth!📣😇
This peace isn't world peace. It's personal peace! Jesus came so we can be forgiven and become His friend! THIS is the GOOD NEWS available to EVERYONE!!
❓For those question asking kiddos … ❓What does HARK mean? It means listen👂👀 – someone is trying to get your attention! ❓Is the Angel's name Herald? The Herald is the official messenger for a Kingdom! YOU can be Herald too!📣😁 Share the Good News with someone today!