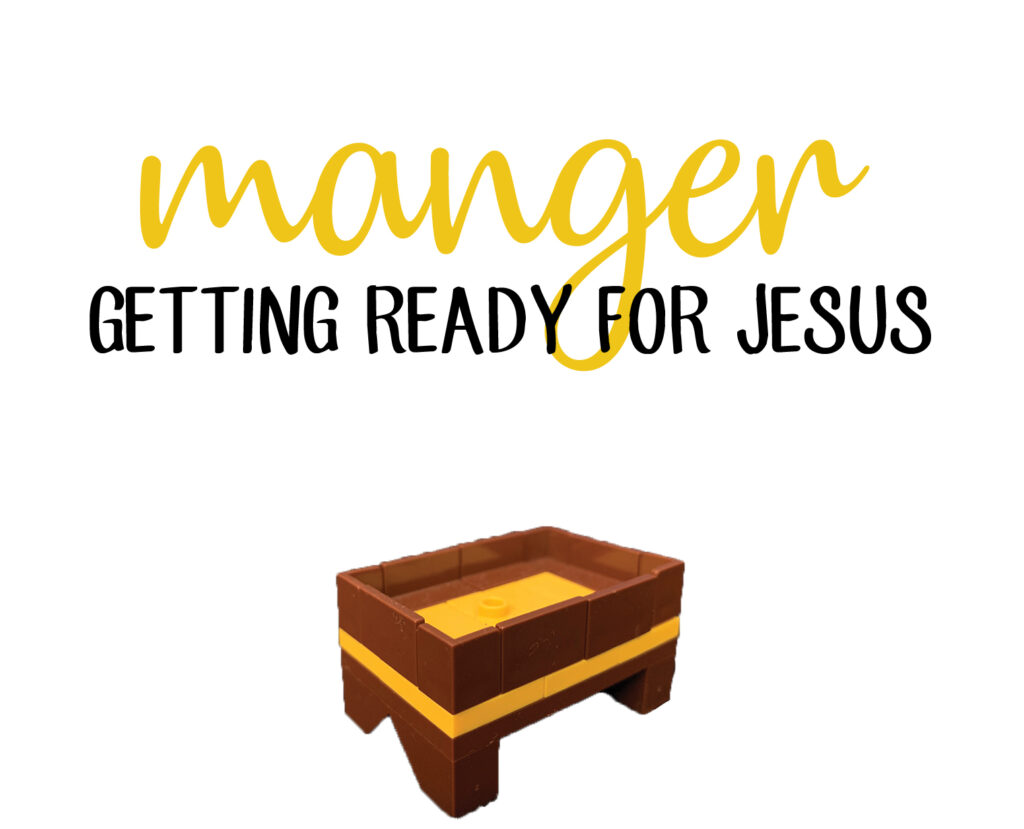 Can you imagine a world without Christmas? No Christmas lights, trees, gifts, decorations, songs, or nativities! Aren't you glad Jesus came?
Today we add the manger to our Nativity sets. A manger is a feeding trough for animals. That was an unusual baby bed!
St. Francis of Assisi staged the first Nativity scene in 1223. According to his biography written by Bonaventure, St. Francis received permission from Pope Honorious III to display the manger with hay and two live animals, an ox and a donkey, in a cave in the village of Greccio, Italy. He then preached about the Babe of Bethlehem.
The first recorded Nativity scene was almost 800 years ago!
The angel told the shepherds they would recognize Jesus because He would be lying in a manger!

Luke 2:12
God's people weren't looking for their King to be born in a stable – lying in a borrowed manger.
Jesus didn't come just for the rich people. He came for everyone – including you and me!

We are placing the manger in the stable today and the anticipation continues to build … Ryan & I have had the privilege of visiting Bethlehem, seeing a stone manger, as well as several churches & sites where parts of the story took place. A small piece of the manger was just returned to Bethlehem (from Rome) last month! Away in the REAL manger!🎵 Today I am amazed once again that He would leave all of the riches and comforts of heaven to be born for us!
A ministry of our Evangel Church provides beds (& much more) for kids in our community! If you have a crib or an extra bed to share, check out this ministry! Beds are the #1 requested item!